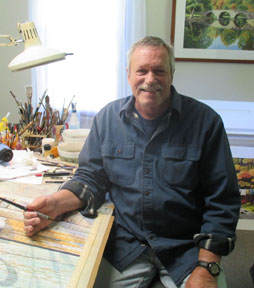 THE BUS PAINTINGS NOW HAVE THEIR OWN PAGE!

If you're a painter, or not, you might want to take a look at the watercolor notes page. It has some tips on painting, as well as a listing of the colors and other materials that I use. I find it interesting to know what other artists are using, although it usually turns out that we're not that different in our choices.

I like getting mail and any comments that anyone has. Click on the e-mail links at the bottom of any page.

I hope you enjoy it.